Sempre per la serie "Problemini per i miners a cui non pensi" (alias, facile dirlo, scavare oro, un pelino piu' difficile e rischioso e costoso farlo ;D) ecco il caso della principale miniera della Asanko Gold (in Africa, Ghana mi pare) in cui sono crollati i terapieni-piste dei mega-trucks :O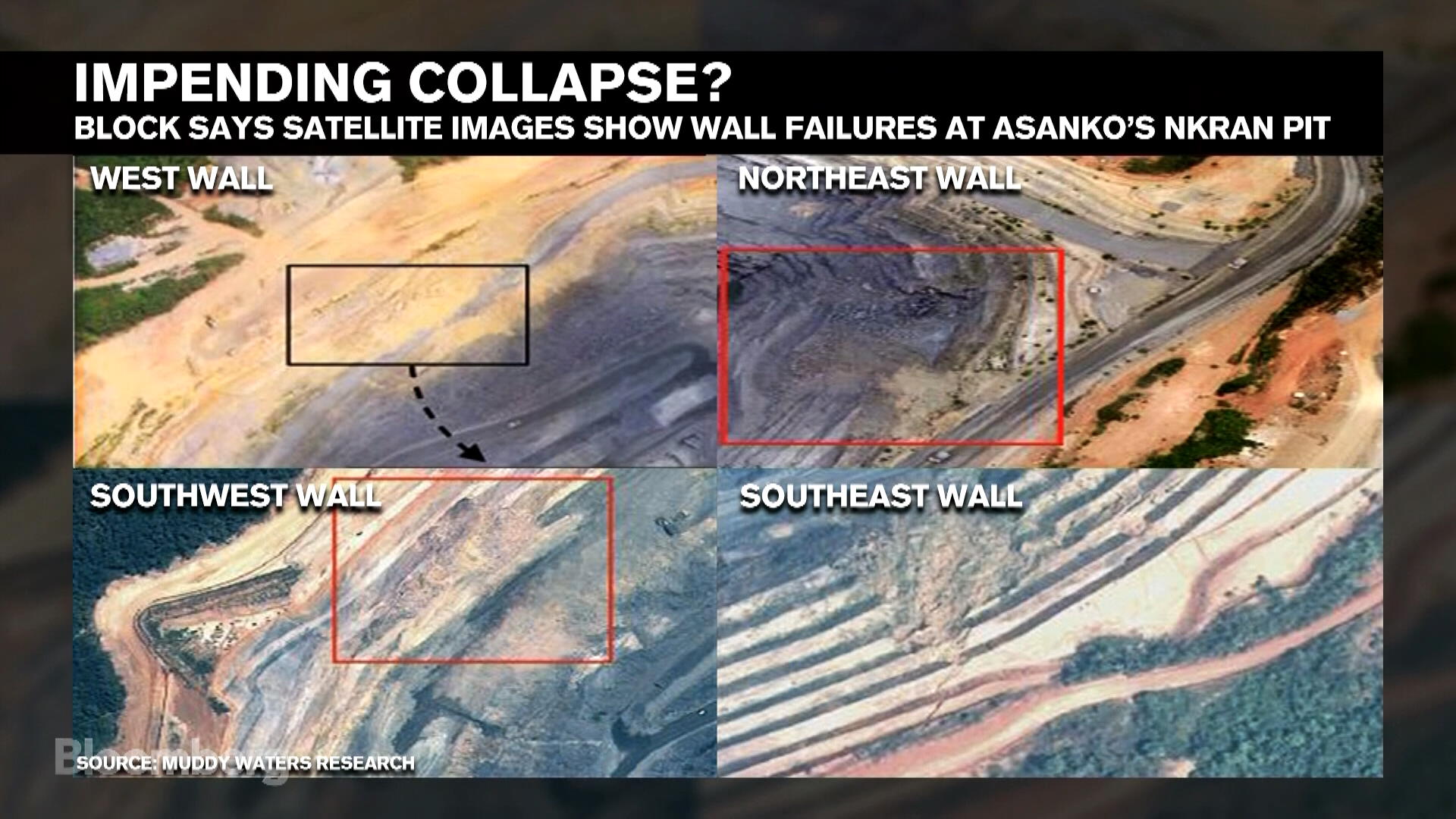 Totalino? Se non falliscono ci andranno vicino. Si, per sta stronzatella qui:
Bloomberg - Canadian Miner Doomed Without Gold Rally, Muddy Waters Says
(...) Asanko's dilemma is whether to risk running out of money by fixing problems at Nkran or abandon it to concentrate on other projects. Pushing back the wall at Nkran would cost $75 million to $115 million, the report said. It would be difficult to walk away from the site because it's relying on cash from Nkran to fund development elsewhere, the report said.
Ooops! Dai 75 ai 115 milioni di dollari per sistemare i percorsi dei camion ... per una compagnia che ne capitalizza ora solo 450 (erano piu' di 1000 pochi mesi fa) ... piu' il debito in essere da ripagare ...

In the company statement, Asanko said it has no need for a $115 million pushback expense.

Muddy Waters estimates Asanko will have a $43 million to $129 million cash short fall in 2018 and will also have to start servicing $165 million in debt that year. "We doubt the company can avoid an expensive debt restructuring in the next 12 to 18 months."

Asanko shares have declined 47 percent this year in Toronto, giving the company a market value of C$445 million ($329 million). (...)
Insomma, puo' bastare una pioggia piu' intensa del normale, crolli e/o allagamenti o altre banalita' climatiche per decidere le sorti di un piccolo-medio miner :O