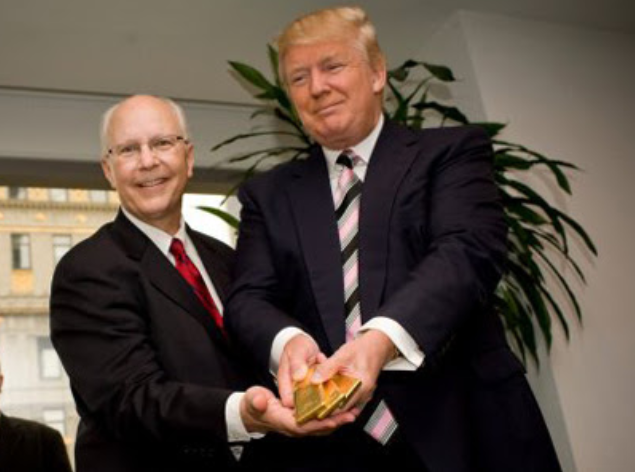 (By Randy Desoto)
Steve St.Angelo (che ci tiene a dire che non fa endorsements a nessun politico, risponde solo a chi gli domandava se sapeva che ne pensa Donaldo del metallo giallo):
Is gold better than cash? Donald Trump accepted three bars of it as a security deposit when a new tenant moved into his 40 Wall Street property in New York's financial district.
Michael Haynes, chief executive of APMEX, the tenant, convinced the real estate mogul that accepting gold offered the greatest security for him. "I figured, Trump is a smart guy, and he'll realize that taking gold is a better idea than taking cash."
IMPORTANT NOTE: I published this article because several readers have asked me what does Presidential candidate Donald Trump think of gold. I found this article interesting as Trump took three gold bars as a security payment for leased business space from an executive at APMEX.
Ahi ahi ahi! Donaldo che accetta dei lingottini d'oro come pagamento del leasing di uno spazio ad un executive di APMEX ... eh si, questo Donaldo e' veramente una gran brutta persona .. pericoloso ...