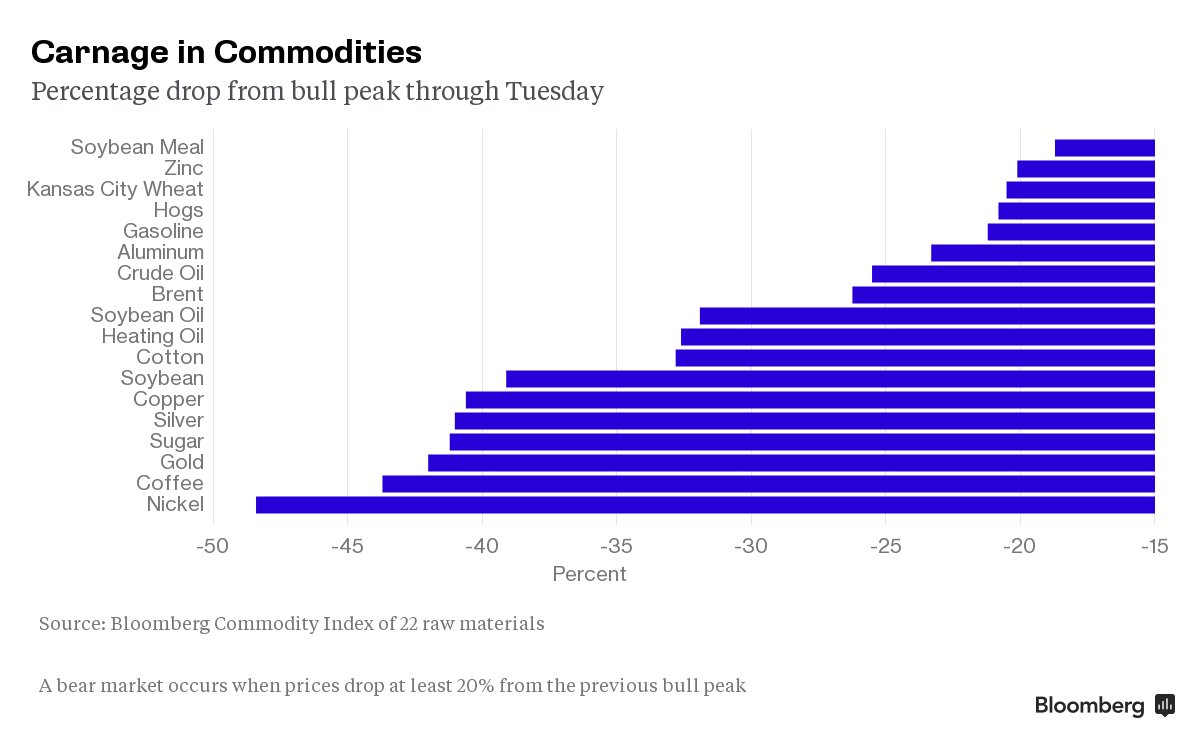 18 delle 22 commodity che formano il Bloomberg Commodity Index sono crollate del 20% o più rispetto al massimo relativo precedente
.
Attenzione investitori nelle commodities: bentornati nel 2008!
Bloomberg - Commodities Are Crashing Like It's 2008 All Over Again




by Debarati Roy - August 5, 2015





Attention commodities investors: Welcome back to 2008!




The meltdown has pushed as many commodities into bear markets as there were in the month after the collapse of Lehman Brothers Holdings Inc., which spurred the worst financial crisis seven years ago since the Great Depression.
18 of the 22 components in the Bloomberg Commodity Index have dropped at least 20 percent from recent closing highs, meeting the common definition of a bear market. That's the same number as at the end of October 2008, when deepening financial turmoil sent global markets into a swoon.
ho trovato in rete questa chart di lungo periodo presa dai Tyelrs direi ...
... e ora il Bloomberg Commodities Index quota a 90 ...