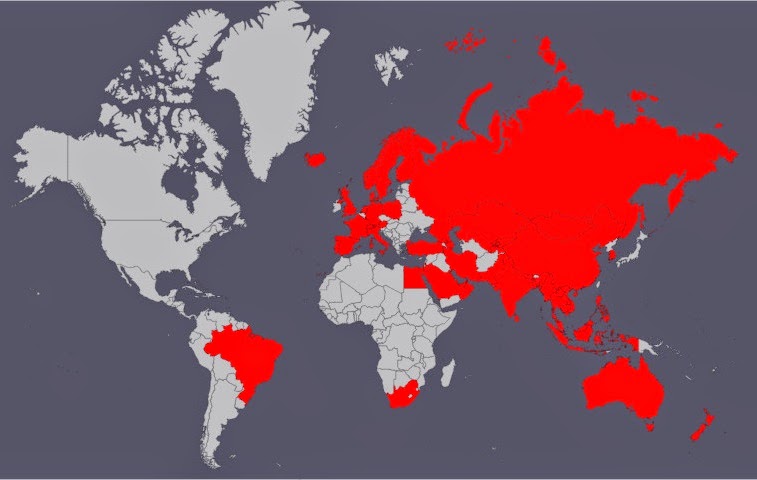 Su Zero Hedge ci segnalano il Financial Times:
Japan is likely to join the

Asian Infrastructure Investment Bank

within a few months, according to the country's ambassador to Beijing, a move that would see Tokyo break ranks with Washington and leave the US as the only big holdout.



Masato Kitera told the Financial Times he agreed with Japanese business leaders' belief that the country would sign up to the China-led development bank by June.



"The business community woke up late, but now they have mounted a big campaign for the AIIB which appears to be very effective," Mr Kitera said…



A Japanese move to join the bank would be a reversal of rhetoric and, for China, the biggest coup yet given the fractious relationship between the two Asian powers.



Japan also has strong links to the rival

Asian Development Bank

, the head of which it traditionally appoints, and has in the past questioned the need for a new bank...



No country was seen to be as supportive of the US position as Japan — in part because many officials in both countries saw the AIIB as a direct challenge to the Japanese-controlled Asian Development Bank.



But Japanese executives look on China's ambitious plans to help build infrastructure in the region as a huge business opportunity, as well as a chance to help repair frayed relations.
.. salvo che poi Bloomberg se ne esce oggi dicendo che non è vero:
Japan held out on joining China's planned development bank as ministers in Tokyo cast skepticism over its governance on the final day for nations to sign up as founding members.
I ministri giapponesi - nell'ultimo giorno disponibile per firmare come membri fondatori - si dicono scettici sul fatto che la governance della nuova banca dello sviluppo sarà efficace ... eee be, si, si vede che li non potranno comandare insieme agli statunitensi :)
The AIIB has the potential to weaken the clout of the almost 50-year-old

Asian Development Bank

, dominated by Japan and the U.S. Strategic allies of the U.S. from Asia to Europe plan to join the new institution, underscoring the draw of closer commercial ties with China.